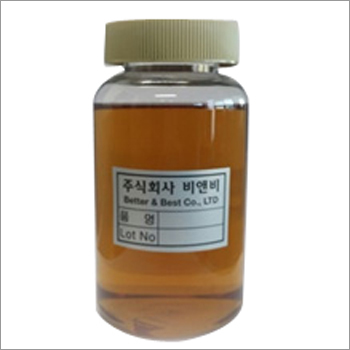 Sodium Gluconate Liquid
Price And Quantity
Metric Ton/Metric Tons

20
Metric Ton/Metric Tons

400.00 - 600.00 USD ($)
Product Description
Our respected clients can get this high quality Sodium Gluconate Liquid that is processed by fermentation of glucose. Our chemical is a white crystalline powder that is not only soluble in water, but also offers non toxic and non corrosive properties. Appreciated for the wide usage in different applications such as textile dyeing, metal surface water treatment and many cosmetic products, this chemical is also known for its excellent chelating properties in binding of ions together. This Sodium Gluconate chemical is made available at lowest price.
Sodium Gluconate is the sodium salt of gluconic acid, produced by glucose fermentation. This water soluble product can be white to tan, granular to fine, crystalline powder.
This is non-toxic, non-corrosive and oxidation and reduction resistant material even at high temperatures.
It is biodegradable (98% approx after 2 days).
Sodium Gluconate is a set retarder and a plasticiser-extender/ water reducer for mortar, concrete and gypsum.
Sodium Gluconate also has excellent chelating power, in alkaline as well as concentrated alkaline solutions.
It forms stable chelates with alimumium, calcium, iron, copper and other heavy metals and related compounds. The properties of this material inhibit bitterness in foodstuffs.
Technical Specifications
Item / Type

SG Powder

SGL 30%

SGL 40%

S/C (% w/w)

Min. 99%

Min. 30%

Min. 40%

Loss on Dry(%)

Max. 0.5%

Max. 2. 0%

Max 3.0%

Chloride(%)

Max. 0.07%

Max. 0.07%

Max. 0.07%

Sulfate(%)

Max. 0.05%

Max. 0.05%

Max. 0.05%

Heavy Metal(ppm)

Max. 20

Max. 20

Max. 20

Arsenic

N/D

N/D

N/D

pH

6.5 ~ 8.6

6.5 ~ 8.6

6.5 ~ 8.6

Appearance

White Crystal Powder

Yellowish Liquid

Yellowish Liquid

Packing

25kg Bag

Tank Lorry, 1 ton IBC Tank